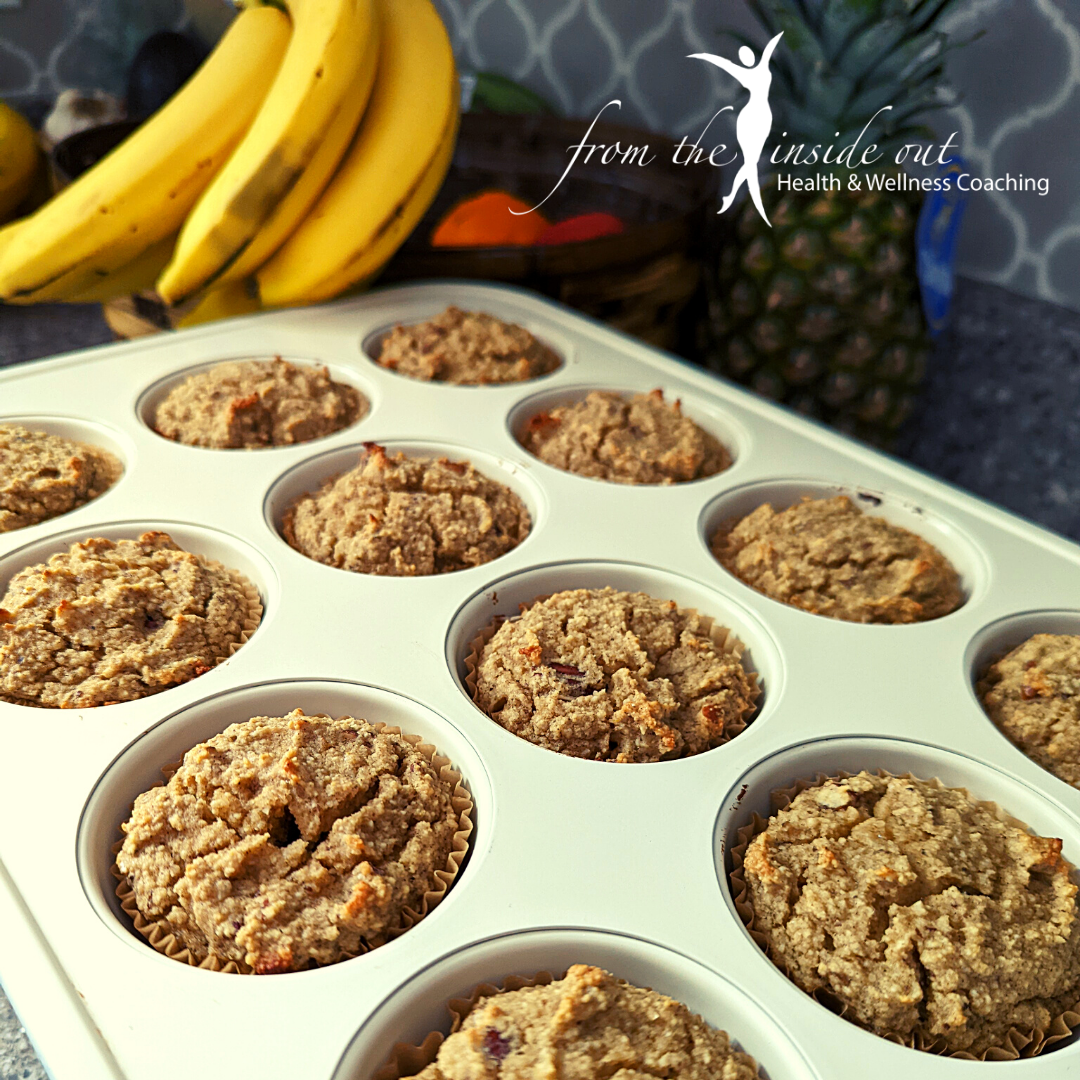 HEALTHY BANANA NUT MUFFINS
These muffins are:
🍌 Refined sugar free, sweetened with only ripened bananas, but you can add maple syrup or another sweetener if you want them to be sweeter
🍌 Oil free
🍌 Gluten free- these are made with almond flour
🍌 Dairy free
🍌 Completely customizable …you can add chopped dark chocolate, coconut flakes, any nuts you like- the options are endless.
🍌🍌 Can easily be made egg free by swapping out the eggs with an egg replacer or additional flax eggs
Ingredients:
3 ripe bananas (must be spotted black and nice and ripe for this recipe)
2 eggs
1 flax egg (1 tbsp ground flaxseed mixed with 3 tbsp warm water, let sit for 10+ minutes), or replace with another egg
1 1/2 tsp vanilla extract
1 tsp baking soda
1/2 tsp baking powder
1/4 tsp salt
3 cups almond flour
1 tsp cinnamon
optional- add a tbsp or two of sweetener of choice if you feel you need more sweetness.
1/2 cup nuts of choice, I used pecans but chopped walnuts, almonds or hazelnuts would def work too! You can also add 1/4 cup chocolate chips or coconut flakes in these as well.
Preheat oven to 350 degrees and line muffin tin with liners. In a blender, mix bananas, eggs, flax egg, vanilla extract, cinnamon, baking soda and powder, and salt and blend until smooth. Add almond flour and pulse until just combined, scrape the sides of the blender and repeat. Add nuts and whatever else you are adding into the batter and stir with a spatula or spoon. Using a 1/4 cup measuring cup scoop the batter into the lined muffin tin. Bake for 18-30 minutes or until golden and a toothpick inserted comes out clean. Time can vary depending on your oven (I checked mine at 18 and they were ready!). Remove and let cool for at least 15-20 minutes. I store my leftovers in the fridge to keep them nice and fresh and just take them out and allow them to get room temperature before eating. Enjoy!!