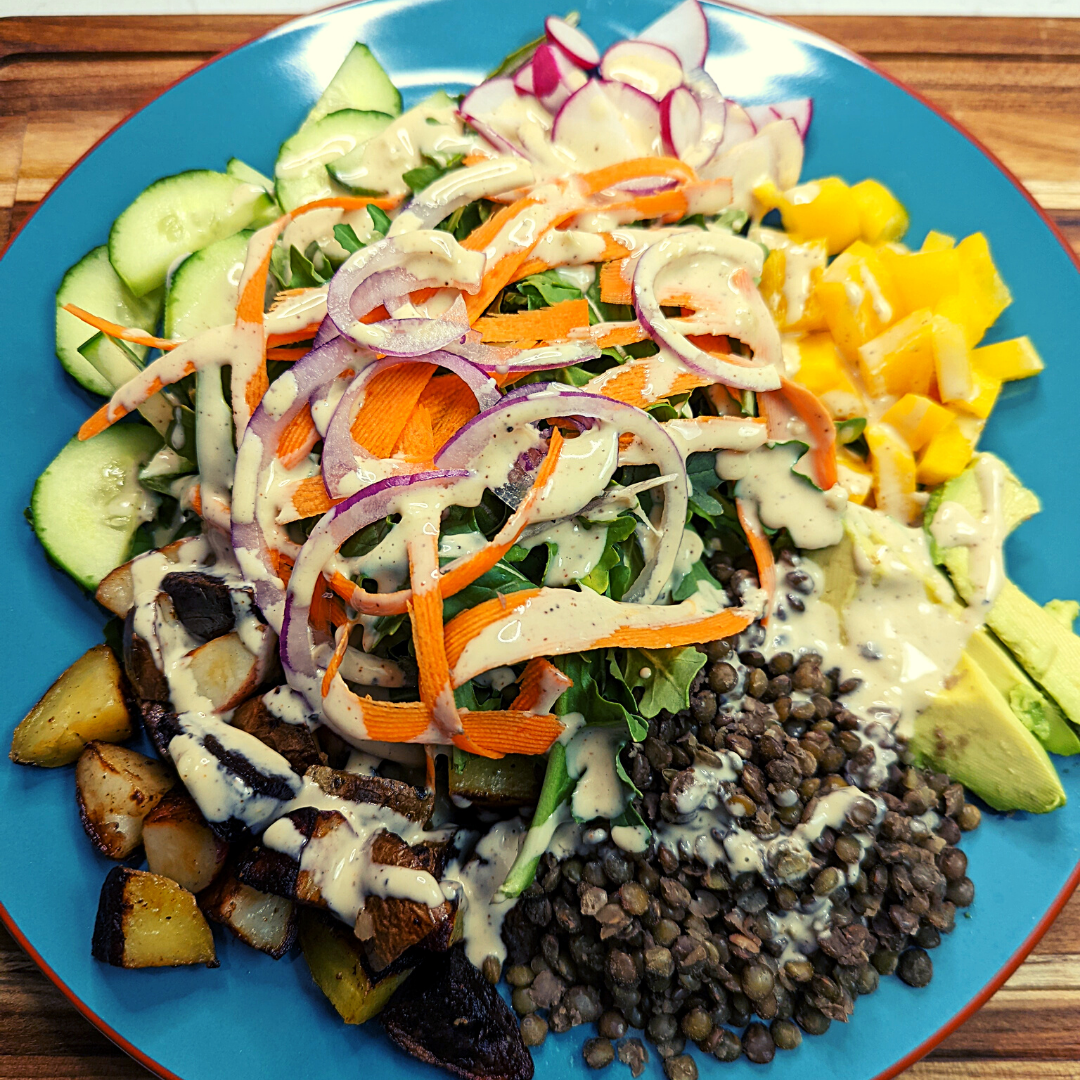 LET'S TALK ABOUT LENTILS!
Let's talk about lentils!
Lentils are an excellent source of B vitamins, iron, magnesium, potassium, and zinc. They're also a great source of plant-based protein and fiber, which supports regular bowel movements and the growth of healthy gut bacteria. Furthermore, lentils contain a broad range of beneficial plant compounds called phytochemicals, many of which protect against chronic diseases such as heart disease and type 2 diabetes. Lentils are rich in polyphenols, a category of health-promoting phytochemicals, which are known to have strong antioxidant, anti-inflammatory, and neuroprotective effects.
Source: Lentils: Nutrition, Benefits, and How to Cook Them (healthline.com)
And lentils are VERY easy to cook (just boil lentils in salted water for about 25 minutes or until they are tender, then drain and use however you like). For most recipes I make with lentils I use the French lentils (I prefer the texture of this variety over brown or green lentils). Many stores also sell pre-cooked lentils if you are short on time!
Looking for a few EASY ways to add lentils into your diet?? You can:
add lentils on top of salads for a plant-based source of protein (as shown here)
add into a pasta dish (lentils are delicious in pasta with sauce and sauteed spinach)
use in addition to or in place of ground beef/meat
make a healthy dip using different varieties of lentils
incorporate them into soups and stews
What is your favorite way to eat lentils?
#fromtheinsideout #healthcoach #fromtheinsideouthealthcoach #healthcoachtips #healthcoachlife #eattherainbow #eatrealfood #nutrientdense #healthyeating #naturalhealth #wellness #healthyfood #healthylifestyle #glutenfree #vegetarian #vegan #easylunch #lentils #plantbasedprotein #homecooking #busylifehack #eatmorevegetables #fiber #healthyfoodthatsdelicious #satisfying #healthiswealth