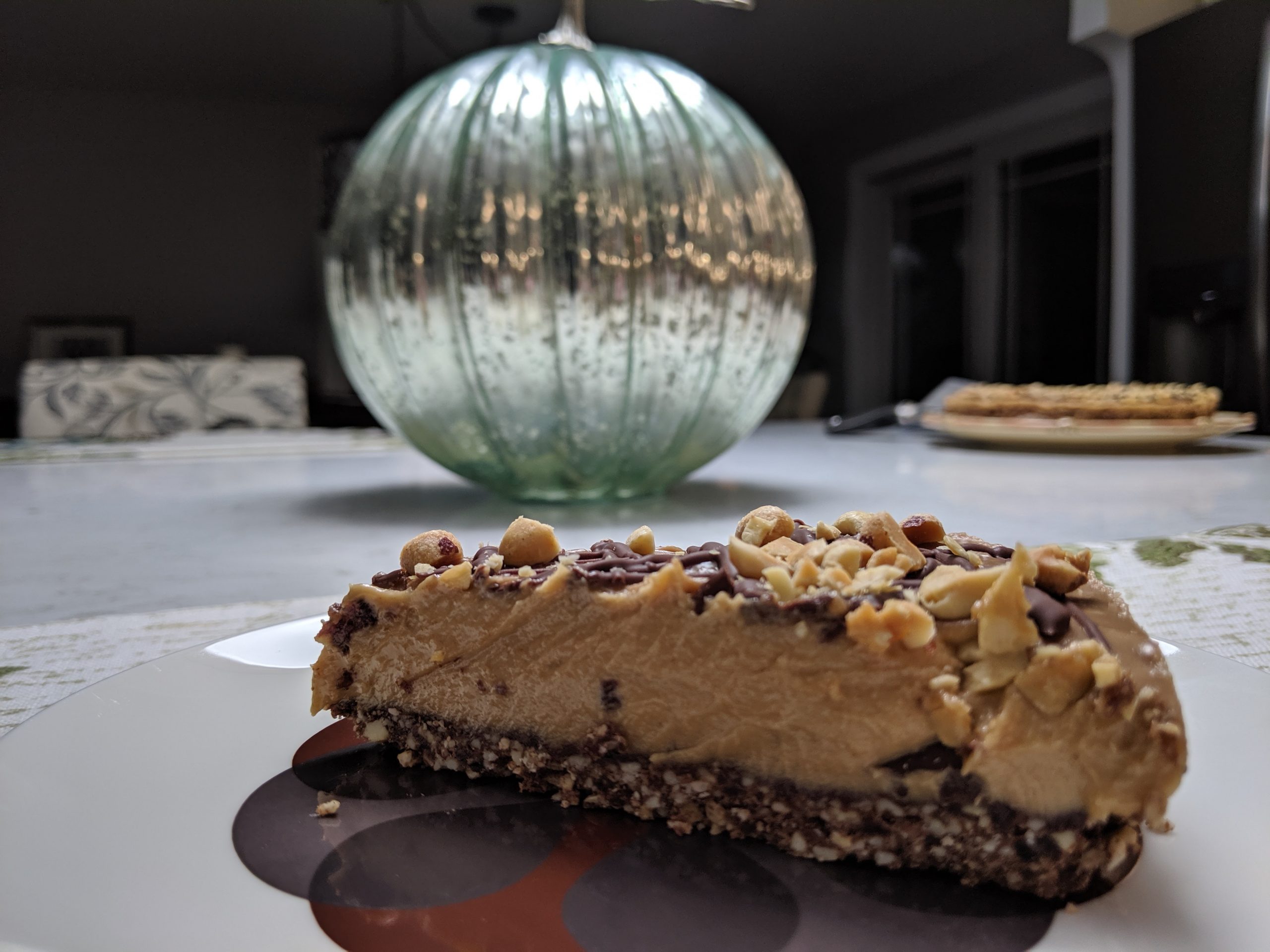 Vegan, Gluten Free Peanut Butter Pie
"You don't have to cook fancy or complicated masterpieces -just good food from fresh ingredients". Julia Child
Take this no bake peanut butter pie with just 10 whole food ingredients! Nothing complicated or fancy about this recipe. It is vegan, dairy free, sugar free and so rich you will feel like you have indulged. To make:
-In a food processor process 1 and 1/2 cups raw cashews, 3/4 c medjool dates, 1/8 tsp Himalayan salt, 3 tbsp. cocoa powder until fine crumbles form.
-Press into a parchment lined 9 inch springform then place into the freezer to set while you make the filling.
-Blend: 1 and a 1/4 cup peanut butter, 4 over ripe bananas (they need to be very ripe and spotted since there is no added sugar), 1 tbsp. pure vanilla extract, 1/8 tsp Himalayan salt, 1/4-1/3 cup coconut oil in a food processor until completely smooth.
-Pour filling over the crust
-Then chop salted peanuts and dark chocolate over the top to decorate.
-Refrigerate for 4+ hours until firm enough to easily slice. You can also set it in the freezer. Keep the leftovers in the refrigerator.
**recipe slightly adapted from chocolatecoveredkatie.com
-Meal Prep Tip **you can cut the leftover pie into slices (or make an additional one just to freeze), wrap, and freeze for a healthy go to dessert when the craving arises. Just take out and let thaw a bit until you can slide a fork into the pie!